Enjoy these games to help pass the time
Here are a few games we've chosen to help pass the time. Tap on the images below to start playing. You'll find instructions in the "How to play" tab above each game.
Choose a game to play
Did you enjoy playing
?
Thank you for
your feedback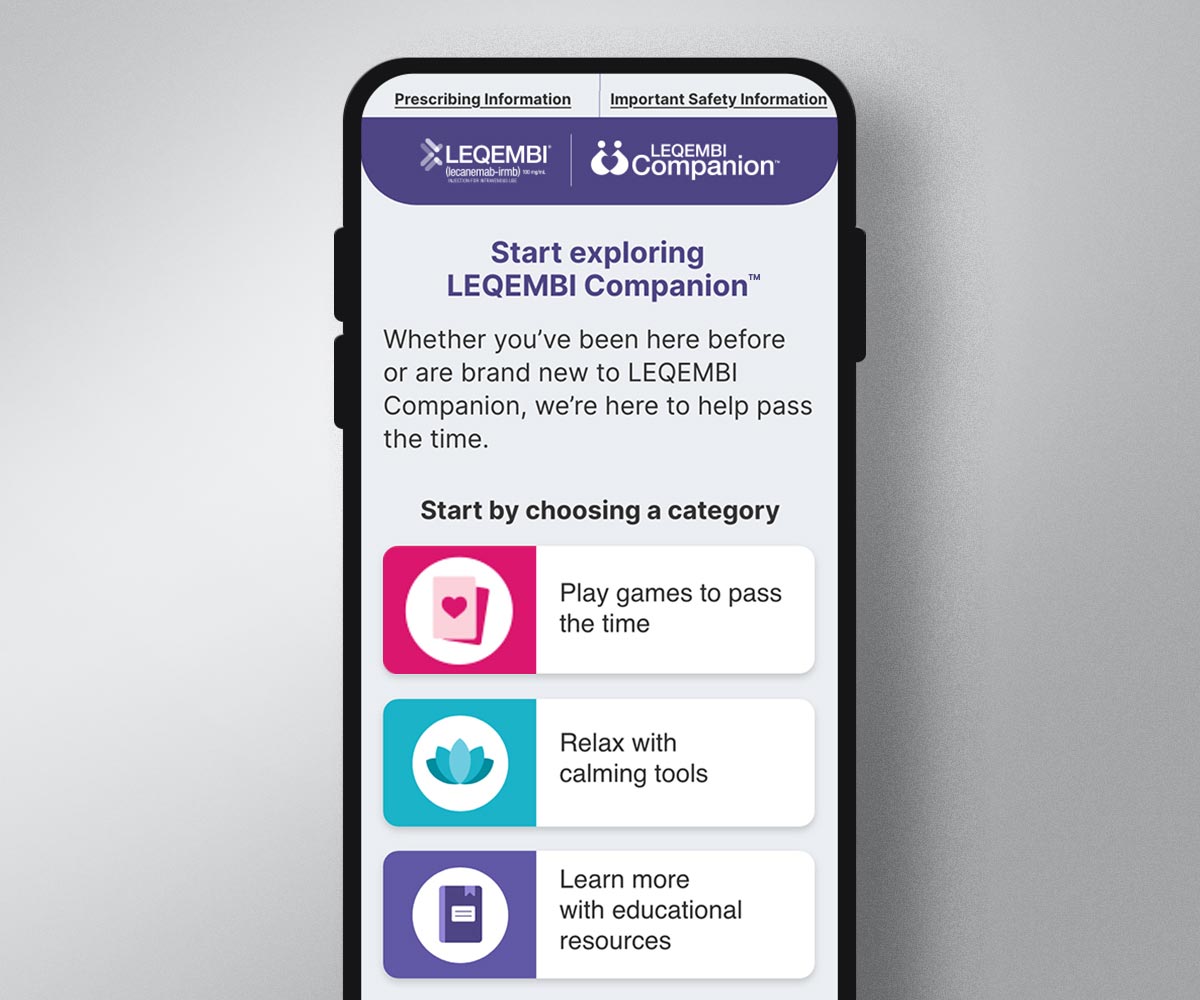 For the best experience
LEQEMBI Companion™ should be viewed on a mobile device such as a mobile phone or tablet. Bring your device with you to your LEQEMBI appointments so you can use LEQEMBI Companion there.
Please see Use and Important Safety Information including Boxed WARNING for LEQEMBI. Please see the Full Prescribing Information for LEQEMBI.