Welcome to
LEQEMBI Companion™
We're glad you're here. We've designed this space to be your online partner to help support you during treatment. Get started by answering the question below to help us provide the best experience for you.
Which best describes you?
Enter
© 2023 Eisai Inc. and Biogen.
LEQE-US2429 July 2023
All trademarks are the property of their
respective owners.
LEQEMBI® is a registered trademark of Eisai
R&D Management Co., Ltd.
LEQEMBI Companion™ is a trademark
of Eisai R&D Management Co., Ltd.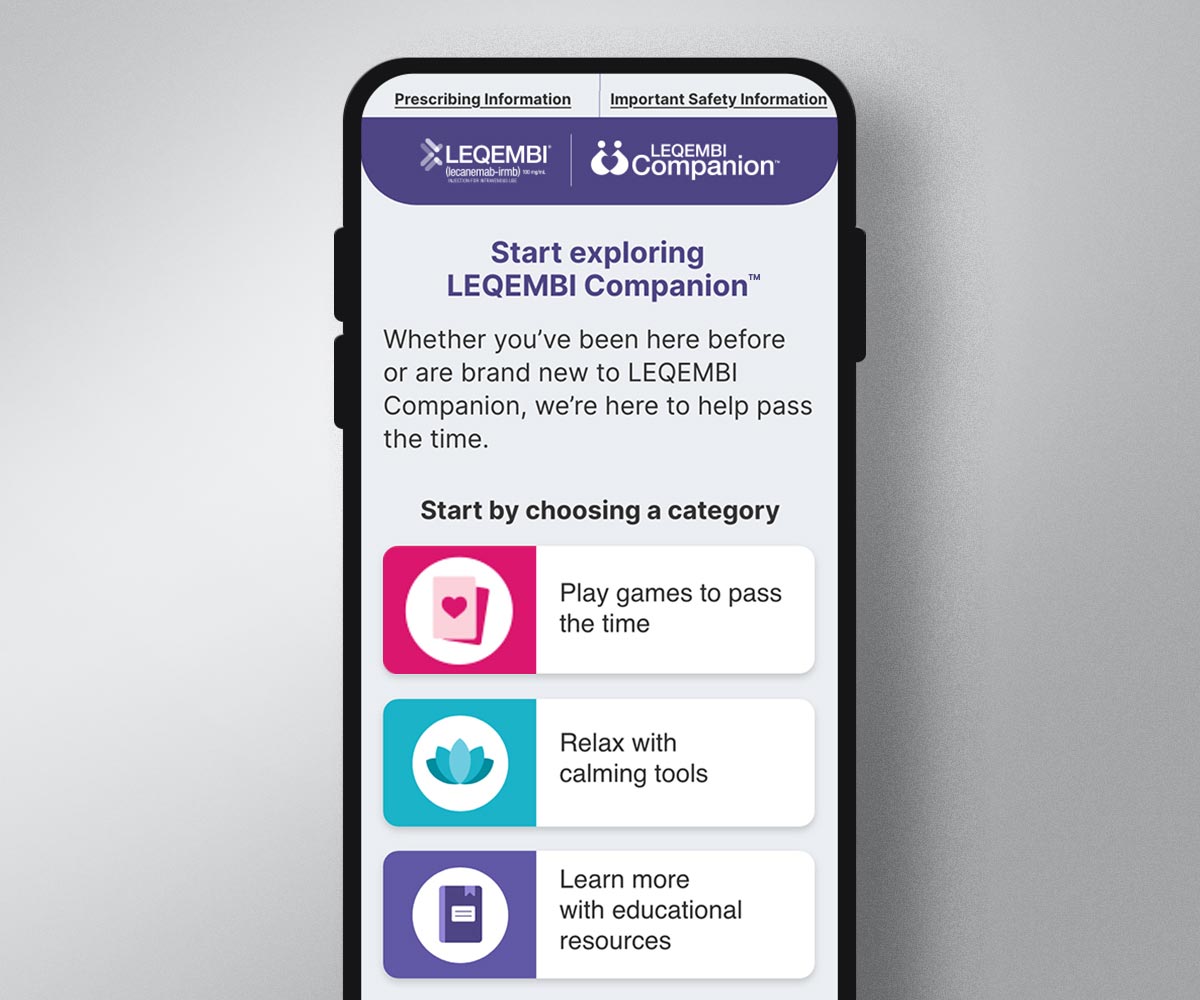 For the best experience
LEQEMBI Companion™ should be viewed on a mobile device such as a mobile phone or tablet. Bring your device with you to your LEQEMBI appointments so you can use LEQEMBI Companion there.
Please see Use and Important Safety Information including Boxed WARNING for LEQEMBI. Please see the Full Prescribing Information for LEQEMBI.