How to play
The goal of Daily Word Search is to find and mark all the words that are hidden inside the grid. The game will provide a list of hidden words underneath the puzzle. The words can appear horizontally, vertically, and diagonally. Sometimes the words may even be backwards.
When you find a word, drag your finger across it to mark it. If correct, the word will become highlighted.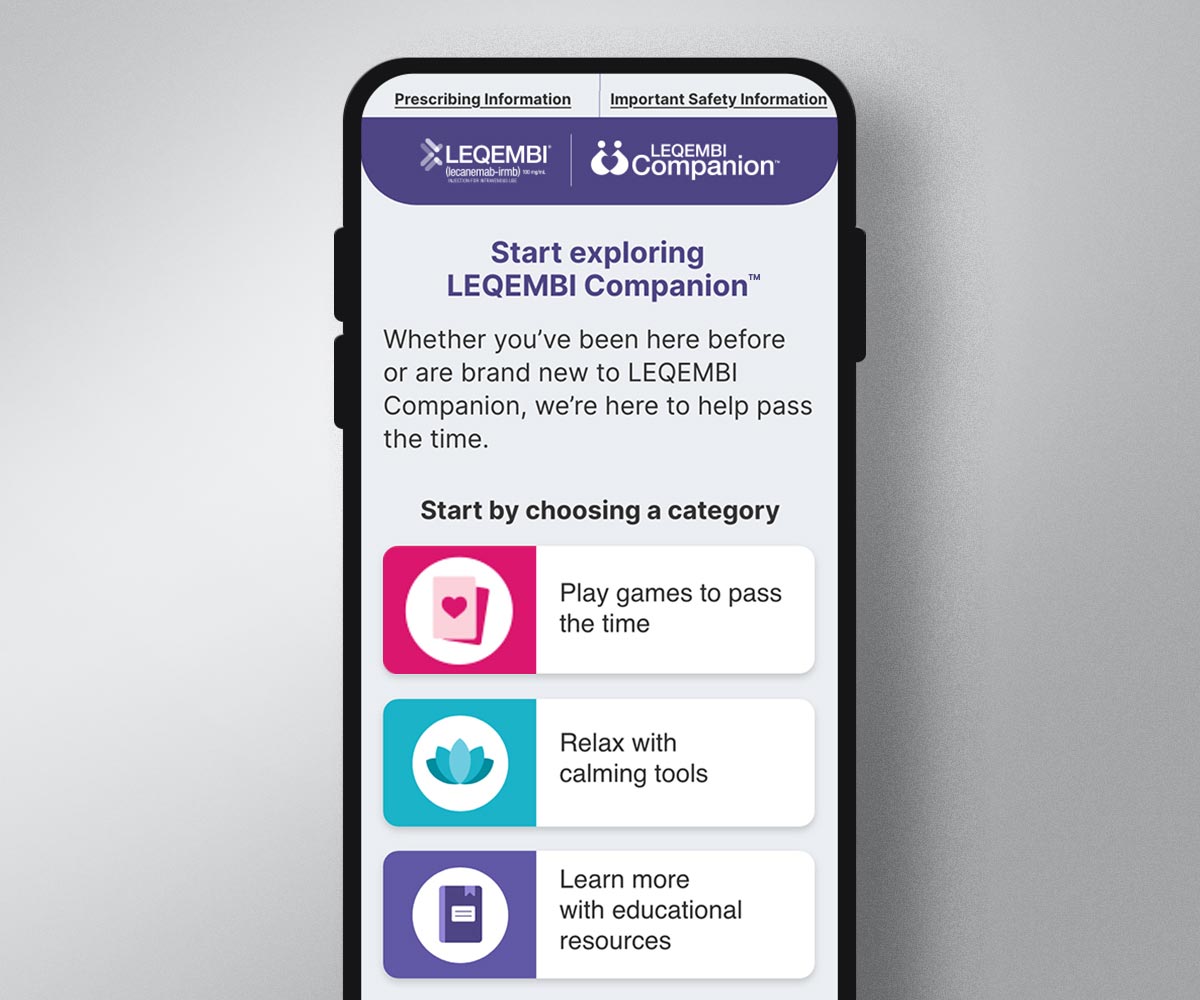 For the best experience
LEQEMBI Companion™ should be viewed on a mobile device such as a mobile phone or tablet. Bring your device with you to your LEQEMBI appointments so you can use LEQEMBI Companion there.
Please see Use and Important Safety Information including Boxed WARNING for LEQEMBI. Please see the Full Prescribing Information for LEQEMBI.