How to play
The object of Crystal Collapse is to clear away obstacles like logs, leaves, and bubbles in as few moves as possible. As you play, the game will give you cues on what to do at every move.
To play, tapclick clusters of crystals that are the same color to clear them from the board.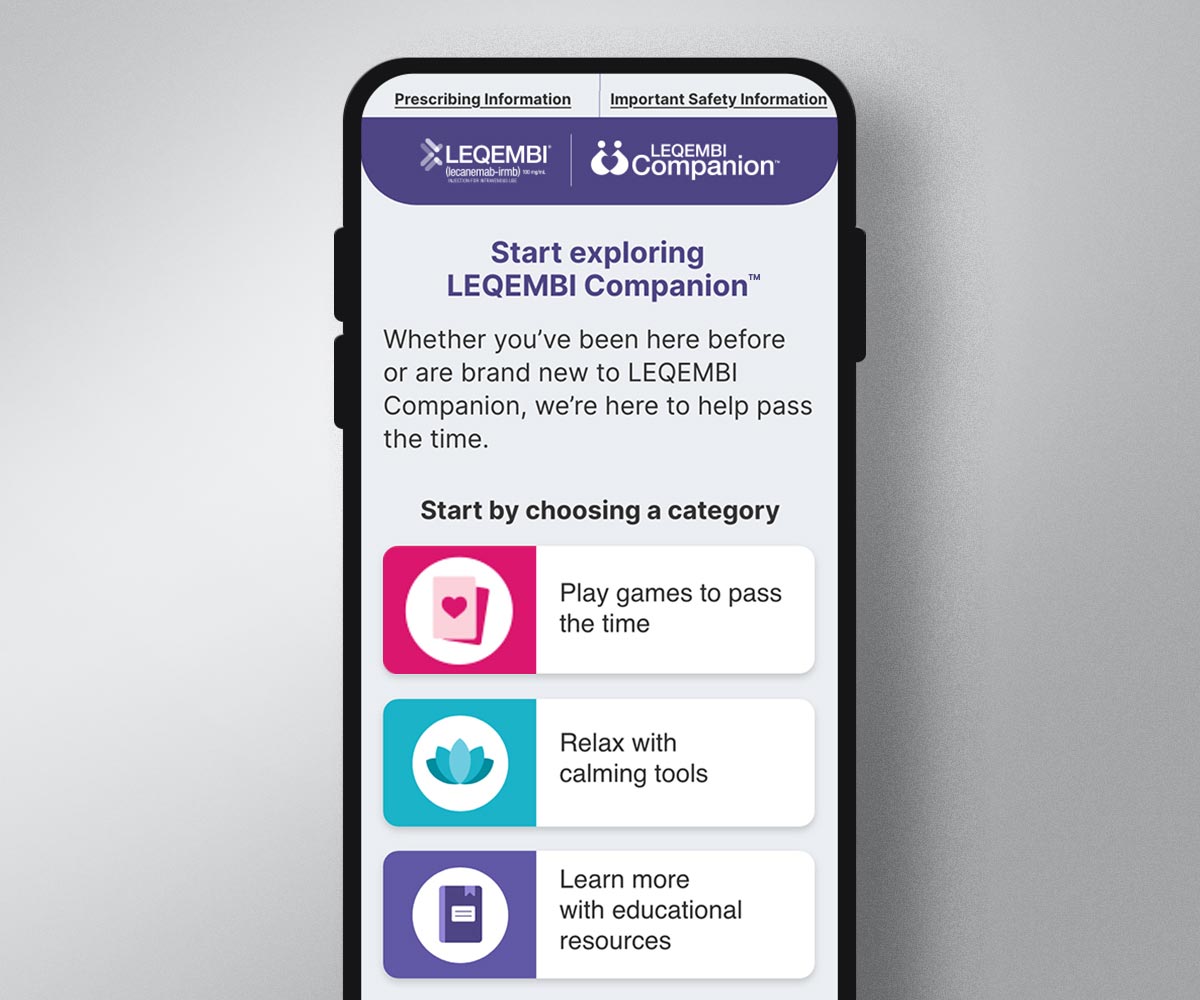 For the best experience
LEQEMBI Companion™ should be viewed on a mobile device such as a mobile phone or tablet. Bring your device with you to your LEQEMBI appointments so you can use LEQEMBI Companion there.
Please see Use and Important Safety Information including Boxed WARNING for LEQEMBI. Please see the Full Prescribing Information for LEQEMBI.