Explore helpful
educational resources
Look below for an informative guide about infusions and additional information. Plus, sign up for emails to stay up to date on the latest LEQEMBI information.
Your guide to LEQEMBI infusions
This guide was designed to help prepare you and your loved one to start LEQEMBI infusions.
Get ideas for supporting your loved one
Here are just a few things that you might find helpful in supporting your loved one before and during their infusion appointment.
Sign up to receive support and educational materials by email
By signing up, you'll get access to information all about LEQEMBI—from your first infusion to ongoing treatment. Plus, useful tips to help ensure you're always in the know.
Learn more at LEQEMBI.com
Discover more information about treatment and additional resources available to you.
The suggestions offered in this resource are informational and are not meant to be a complete list. Information provided is not a substitute for talking with your healthcare provider. Your healthcare provider is your best source of information about your health.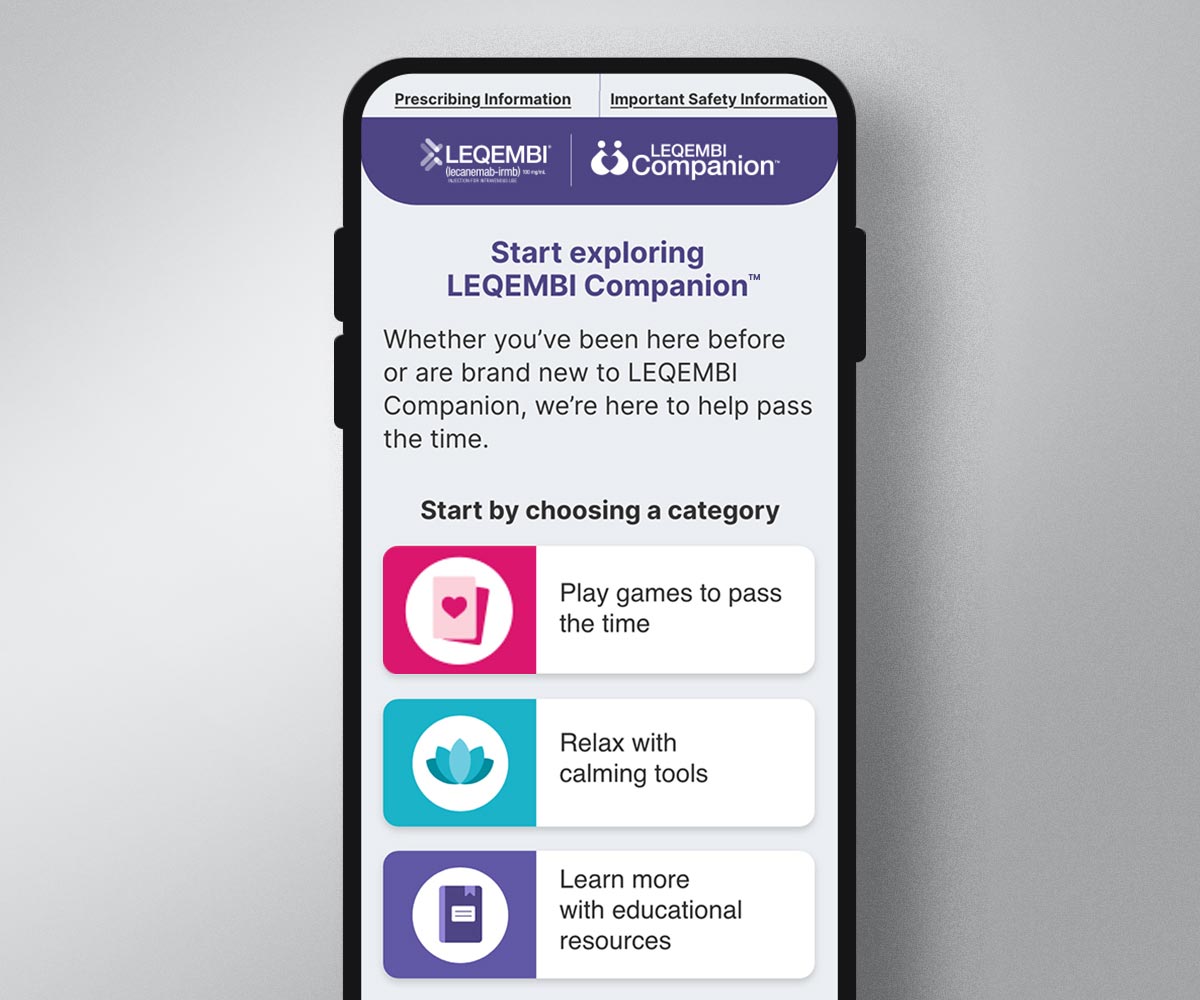 For the best experience
LEQEMBI Companion™ should be viewed on a mobile device such as a mobile phone or tablet. Bring your device with you to your LEQEMBI appointments so you can use LEQEMBI Companion there.
Please see Use and Important Safety Information including Boxed WARNING for LEQEMBI. Please see the Full Prescribing Information for LEQEMBI.