This is an introduction to a guided meditation that we created especially for you.
Guided meditation is a simple way to help you focus or clear your mind.
The goal is to help you reduce stress and find a little relaxation in your day.
You can also meditate anywhere you can comfortably close your eyes—from the infusion chair to a desk chair to the living room sofa.
Don't worry if you've never done anything like this before.
All you have to do is listen to my voice, and I'll guide you through each step.
Many people find meditation to be a helpful way to relax.
In fact, studies have shown that meditation is a helpful way to manage stress for people with many different chronic conditions.
We know it can be hard to focus for longer periods of time.
So we've put together meditation options of different lengths.
We recommend starting with the shortest one.
As you continue to practice, consider trying a longer meditation.
If you're ready to try this relaxing experience,
we invite you to choose the length you'd like to start with,
then sit back in your chair and follow the guide.
We encourage you to try a meditation every time you come for your infusion—or every day as part of your routine.
Meditation is a practice, so the more you do it, the more you can get from it. 
We hope you enjoy your meditation!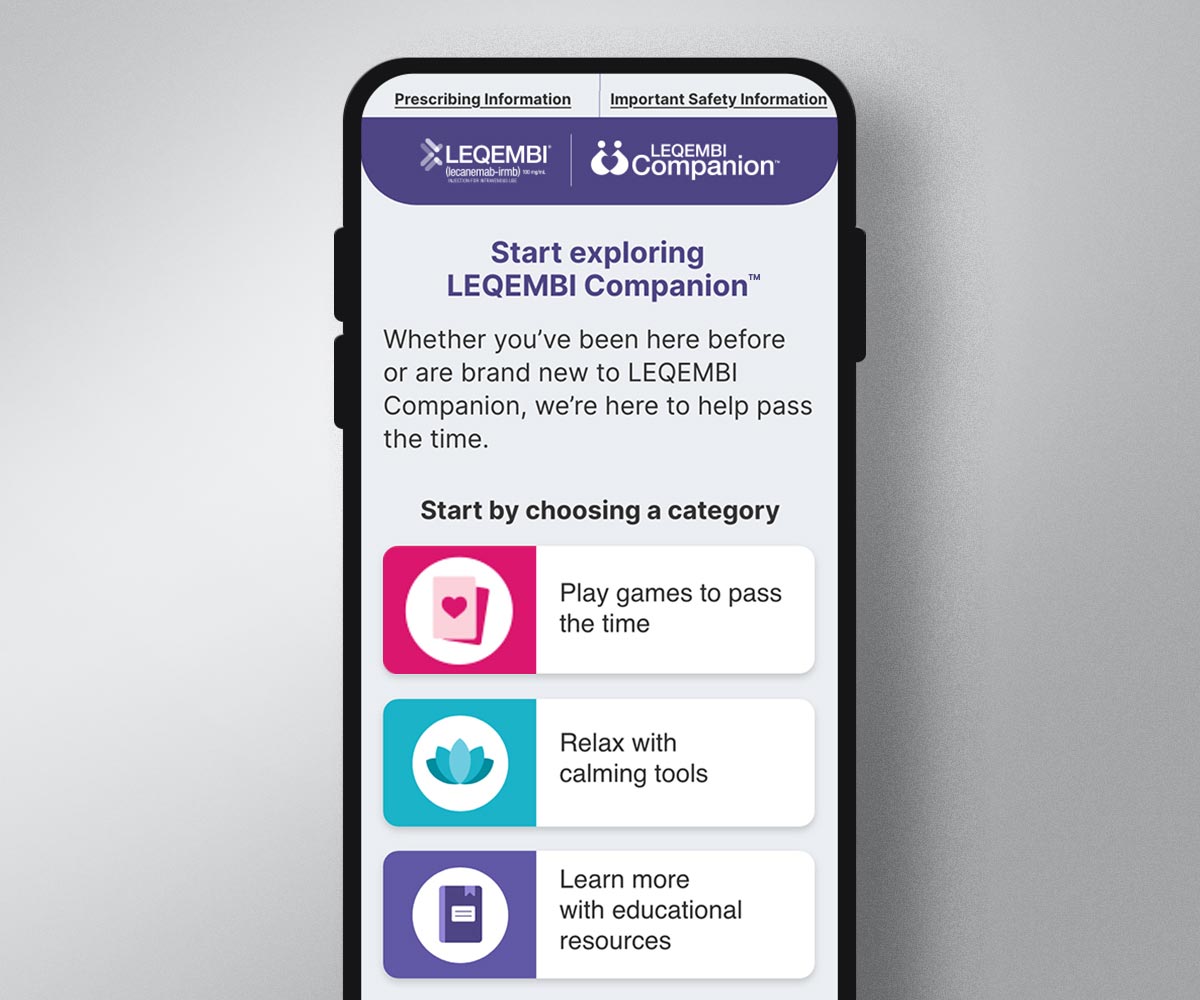 For the best experience
LEQEMBI Companion™ should be viewed on a mobile device such as a mobile phone or tablet. Bring your device with you to your LEQEMBI appointments so you can use LEQEMBI Companion there.
Please see Use and Important Safety Information including Boxed WARNING for LEQEMBI. Please see the Full Prescribing Information for LEQEMBI.